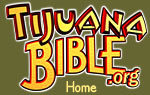 Coozing Around the World with Popeye
copyright© 2004, 2005 Tijuanabible.org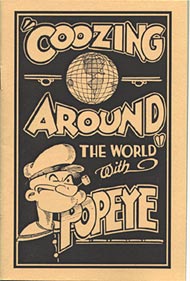 Popeye the Sailor leads a "desperate band of gash promoters" on an epic 24 page world wide quest for pussy.
This one has it all, a full page poem on the preface page, as well as every deviation Mr.Prolific could think of including cannibalism.
From double teaming Hula girls with Wimpy to Chinese Whores and Native Beauties, everyone gets it including Alice the Goon & the Sea Hag too!
Coozing Around the World With Popeye measures 4 1/8 x 6 1/8 inches and is printed on tan cover stock with white interior.

Purchase Coozing Around the World with Popeye for $7.95 US Shipping Included

all artwork and text copyright © 2004 2005 TijuanaBible.org