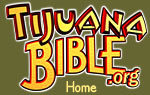 The All Star Love Guide directed by Mae West
copyright© 2004, 2005 Tijuanabible.org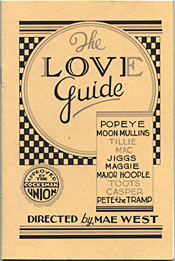 The Love Guide is your invitation to Jiggs and Maggie's private sex party, where Popeye, Moon Mullins, Toots and Casper and other stars of the comic world engage in acts both depraved and ridiculous.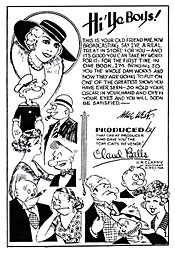 There's no wonder this is an all time favorite, with numerous full page drawings of the entire group sexing it up and an absurd finale. Most of these pages cannot be reproduced here.
This 16 pager is very funny and totally outrageous, it won't disappoint you, or your friends. I could never chance taking out my fragile vintage copy to pass around in public, but I have lots of fun every time I let one of these slip out at the bar, it's great to see first timers reactions.
The All Star Love Guide measures 4 1/8 x 6 1/8 inches and is printed on tan cover stock with white interior.
Purchase The All Star Love Guide for $7.95 US Shipping Included

all artwork and text copyright © 2004 2005 TijuanaBible.org